Kwame Aidoo
August 27 & 28 | 10:00 – 19:00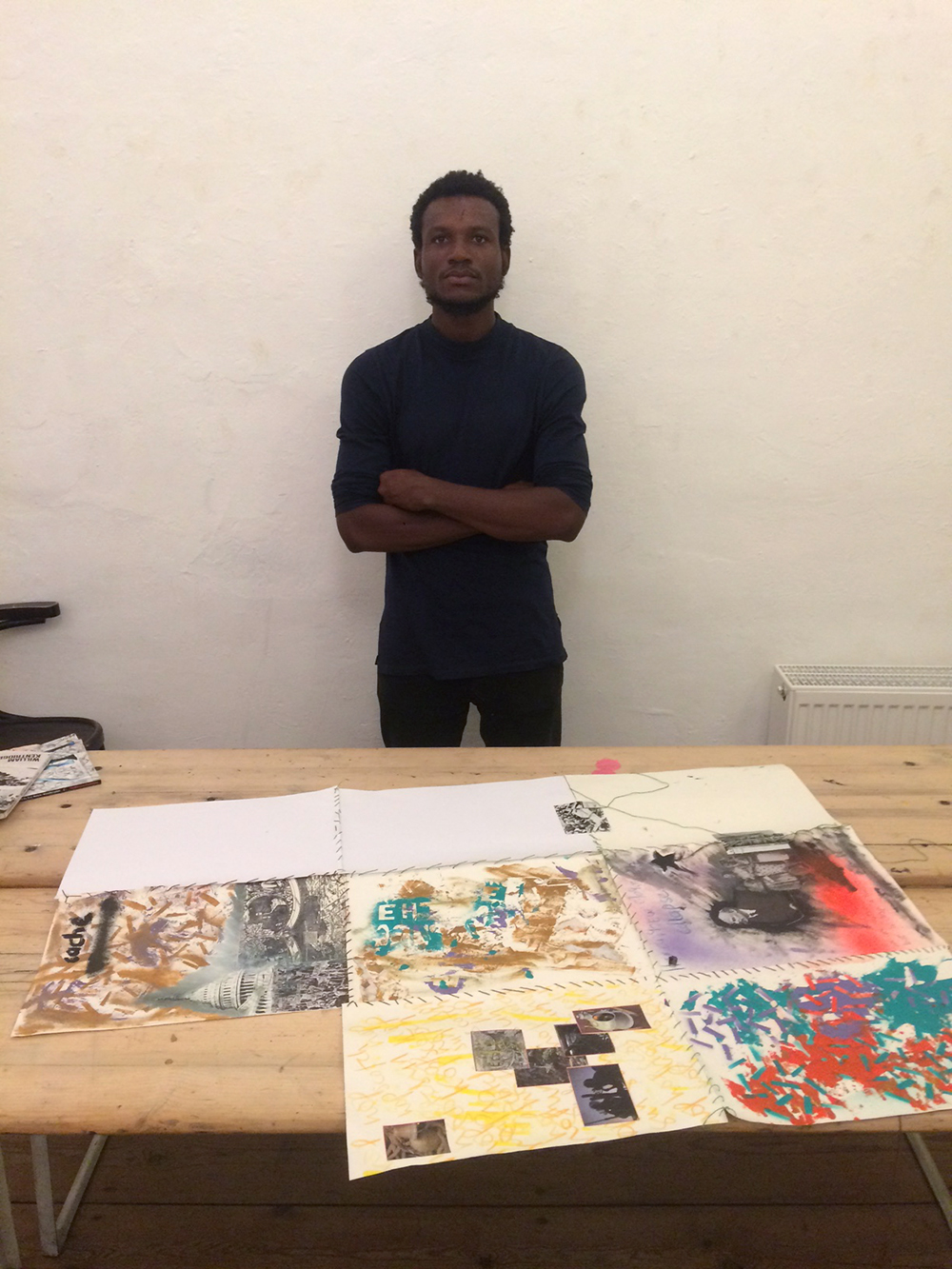 Witnessing the flooding images of drifting and sinking opportunities for global equality while digesting the tangling sounds of modern societies in flux, as traditional linear and literary epistemologies approach a context-wrestle with the tides of global circulatory networks.
The complex volatility of space as a malleable concept,  brings Kwame Aidoo to engage with this mixed media work- assortments of cut outs from library books and archives from West Africa and West Europe, embedded in text and paint, aimed at carving reformed representations while referencing the repetitive nature of posters pasted on street walls in Ghana.
Kwame Aidoo (b. 1986) is a Ghanaian writer, cultural organizer and artist with a background of BSc biochemistry and biotechnology from Kwame Nkrumah University of Science and Technology – Kumasi and MOOC Managing the Arts: Cultural Organizations in Transition. His work explores the use of West African oral, polyrhythmic and visual archival methods to engage global sociopolitical contexts. He has performed and/or shown work at Manifesta 12 – Palermo (2018), Chale Wote – Accra (2014-2017), Prem Arts – Berlin(2017-2018), Nasjonalmuseet – Oslo(2016), FLUPP – Rio(2015), and more. He is the founder and director of Nkabom Literary Art Festival and co-founder of the literacy advocacy platform Buzanga Books and Slam Ghana. He is the author of Ananse Makes Aurora (Finnish version "Anansi Tekee Revontulet" out in Spring 2020. The artist lives and works between West Africa and West Europe.