Bernard Bolter (San Francisco . 1974)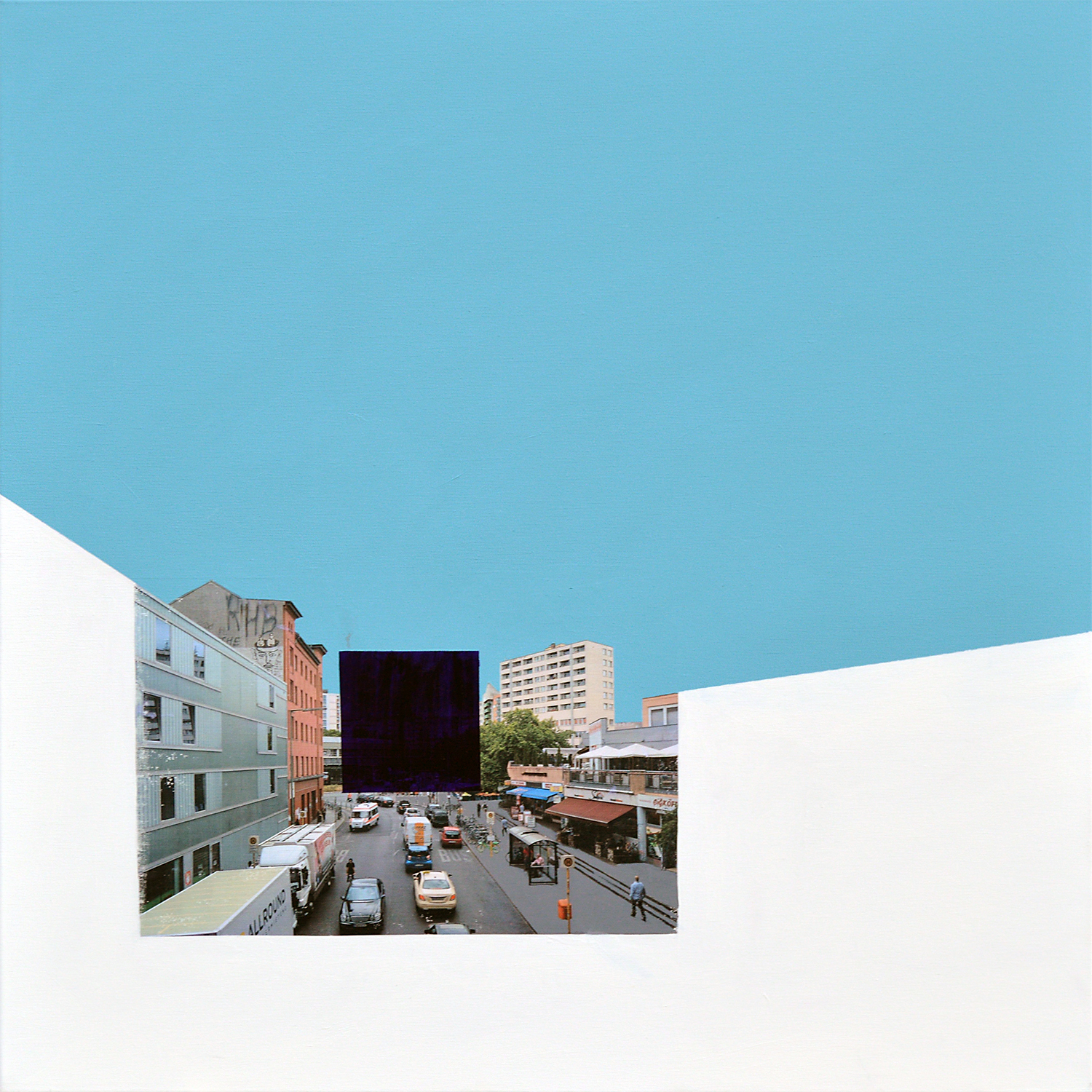 when
October 19th – October 28th, 2018
open daily 13:00 – 17:00 and by appointment
Vernissage | Thursday, October 18th | 19:00 – 22:00
In the final installment of this series, Bernard has deconstructed the final paintings in a journey that reflects the relation of the gates to present day Berlin. The original customs wall, while broken in half as Berlin was divided in two for many years, takes form again in the topography of the city as it rebuilds itself. The specific gates are still present in the names of subway stations and city squares, but only in an abstracted form. The final paintings in this series have deconstructed the process of combining the mediums of photography and painting into abstracted compositions that place the photographs less and less in a conventional viewpoint.
The Gates of Perception is a series of paintings that combine one photograph transferred to canvas and acrylic paint. The series portrays the gates of the Berlin Customs Wall, which existed from 1737 to 1860, with a combination of historical and present day photographs, spanning the city of Berlin from the end of the 19th century to the present day. The gates of the Customs Wall were named after the cities one would travel to when leaving Berlin, in a very outward looking way, and to this day still define the city.
Bio
Bernard Bolter is a contemporary American artist who works primarily between the mediums of paint and photography. Having grown up skateboarding in the streets to seeing the world by rolling through international streets, Cityscapes have been his inspiration and material throughout.
Raised in the City, Bernard began as and continues to be a San Francisco artist. His work and person is inherently international, having attended art school in the Netherlands, co-founded a non-profit traveling arts organization in Brooklyn, and collaborated on projects in China.
He currently works out of San Francisco and Berlin, filling in the betweens.
www.premarts.de
www.bernardbolter.com
www.acolorfulhistory.com