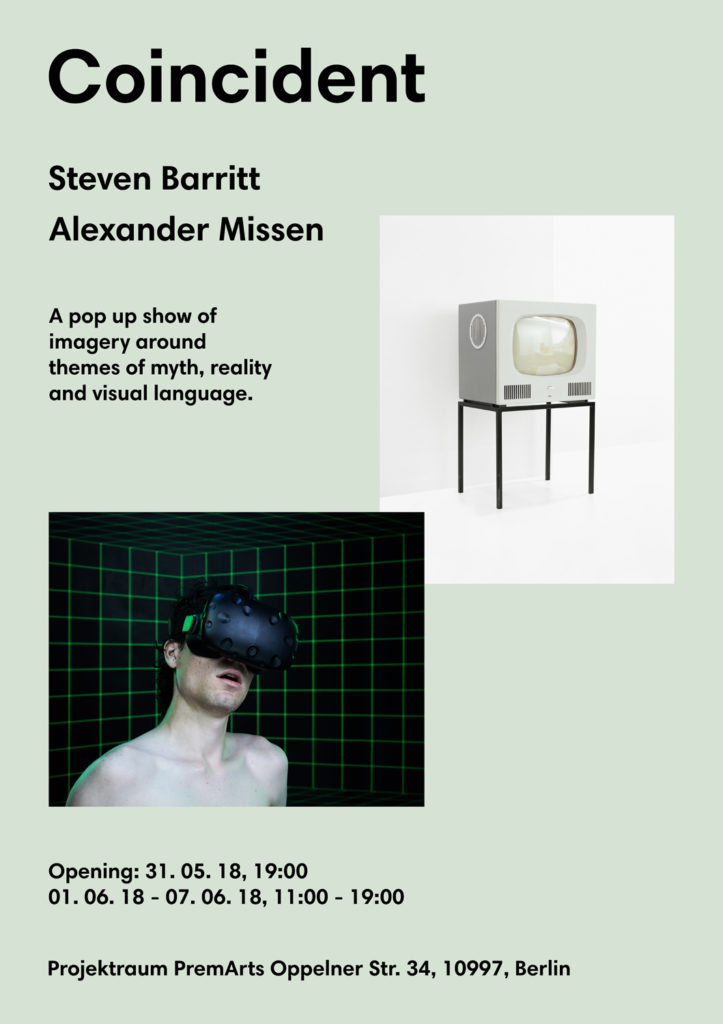 Coincident is a pop-up show of imagery around the themes of myth, reality
and visual language. In showing a range of imagery across multiple bodies of work the two artists highlight the prevalent themes that exist between their own and each other's artistic practice. In doing so they provoke dialogue around the sustained thematic patterns present across an extended period of photographing and making.
Steven Barritt shows work from Mythographies; a series of modern-day analogues of classical Greek myths, Logismoi in which Barritt uses self-portraiture and performative gesture to explore inate human behaviours and work in progress Of Swallows and Ravens in which he examines the role of photography in our relationship with perceived reality.
Alexander Missen has taken imagery from two bodies of work; long-term project Q & A, which examines the symbols of American culture and their repetitive use as visual motifs and his ongoing project entitled Common Futures which considers the common traits of imagery that is considered futuristic.
Steven Barritt
instagram – @stevenbarritt
Alexander Missen
instagram – @alexandermissen