Exhibition on hold during Corona Virus shutdown.
BARELY THERE
Bare bodies, briefly drawn with a dynamic and gestural line.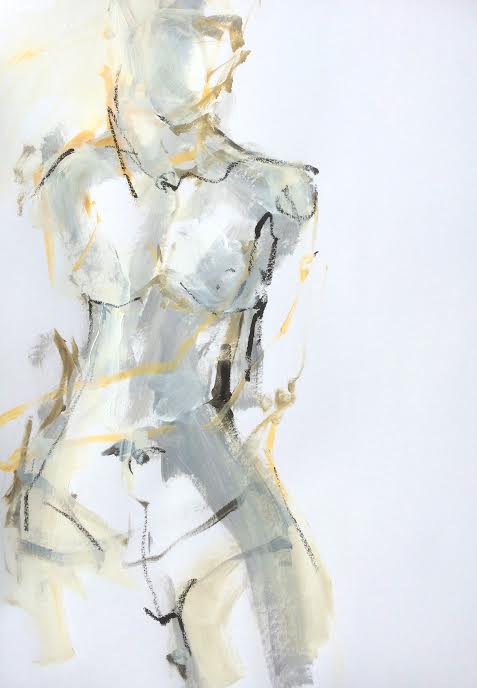 How much information does one need to read the marks on a surface as a figure or a face?
Jill has been drawing the nude for some time and her work explores the dynamics of line, paring down and reducing the marks made. Finding the essence and substance of the pose, keeping only what is necessary, retaining the vitality of youth.
The drawings are loose, pared back, thought provoking and expressive, full of vitality.
The title, in English, Barely There, plays with the word bare, being nude; the brevity of the pose, barely being held for any length of time, and the relatively, (at least to the artist), short time one has the bloom of youth. The drawings are celebrating the female form.
Stripping back the line, Jill's drawings are minimal and essential, reducing the line to leave the viewer to find the pose.
Barely There also refers to the briefness of a pop-up show, there and then not there – gone.
Vernissage, with music:  17th April,  19.00
Oud music: 20.00 – 21.00
Finissage: 18 April,  12.00 – 16.00
Address: PremArts, Oppelner St 34, Berlin 10997