Ausstellung (Malerei ,Foto ,+ Film)
Eröffnung Fr.10.08.2014 19 h
Ausstellung: Sa 11.08.- Sa 11.10.
PremArts am Meer
Festival: KUNSTKREUZ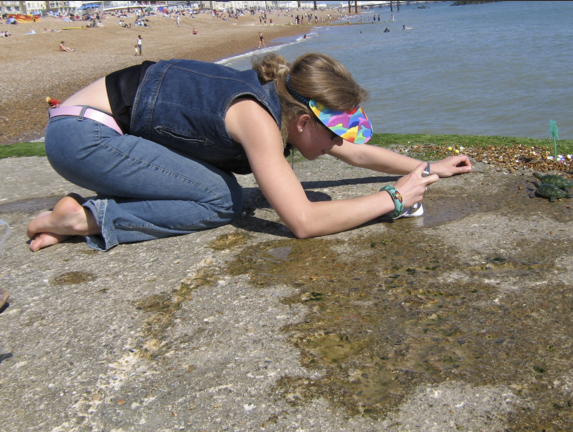 Die Imaginations- und Ideenwelt zu PremArts am Meer sind am brillantesten und in der Phantasie am erlebnisreichsten mit Meeres-Affinitäten beschreibbar. PremArts am Meer ist in Ideen zu schwimmen, mit Freunden am Strand zu spielen und in die zauberhafte Unterwasserwelt einzutauchen. Es ist ein Ohrenschmaus dem Rauschen der Wellen zu lauschen, das Schilf und die Dünen zu durchstreifen und beim einen oder anderen funkelnden Riff innezuhalten. PremArts am Meer läd ein gegen die Strömung zu schwimmen und beim barfußlaufen im weissen Sand wunderschöne Muscheln zu sammeln. Auf verspielte Art können wir gemeinsam mit unserem Vorstellungsvermögen Erlebnisse aus einem bezaubernden, verschmitzten Blickwinkel erfühlen und betrachten.
Die Ausstellung hat in vielseitiger Weise das Meer, die Sandstrände, die Natur thematisiert.
Die Malerischen Werke und Fotografien von Prema Strack entstanden an unterschiedlichen europäischen Sandstränden zwischen 2003 und 2014.
Installation mit dem vier minütigen Kurzfilm "Aqua" von SuPrema
4 min., Brighton, England, 2007)
Über die Künstlerin
SU-PREMA
Prema Strack, geboren 1980 in München, aufgewachsen in Berlin, bildende Künstlerin und Musikerin.
Studium Freie Malerei, Cyprus College, Zypern, Studium Performance & Visual Arts/Music University of Brighton (BA Arts), Diplom-Bühnenmalerin, Volksbühne Berlin.
Fine Art Installationen, Skulptur und Malerei, Zeichnungen und Aerosol Art, 3D-Design und Art Games, Modellbau und Szenenbild.
Texterin, Sängerin, Percussionistin, Kurzfilm- und Hörspiel-Produzentin.
Leiterin mehrerer Workshops und künstlerisch-sozialer Arangements mit Aufträgen in Frankreich,Türkei, Tschechien, Brasilien, Spanien und Deutschland.
Sa, 11. Oktober 2014, 19.30 Uhr bis 20.30 Uhr
Spoken Word (das gesprochene Wort)
Der Samstagabend in PremArts ist der Wortkunst gewidmet und bietet Einblicke in das lyrische Textschaffen drei junger Berliner Poeten: Ambigu, Su-Prema und Doktor Dogma. Die Zitate aus eigenen Rap-Strophen sind aus dem Denken, den Ideen über das Leben
Literatur
Workshop FRUIT & VEGGI-TAGGS for a veggy day
mit suprema in PremArts
1. Bananen-Taggs (ungiftige Schwarze Marker (Kindermarker)
Gemeinsam entscheiden,was wichtig zu taggen ist
Die Bemalten Bananen können dann an die Besucher veschenkt werden.Was übrig bleibt kommt wie jedesmal zum Tierbauernhof im Görlitzerpark.
My work explores urban living spaces and the decorative ornaments, planted inside them. Sunsets with palms, plastic plants, cheesy pictures of vases with pastel colored flowers… I refer to all these as "cultural left-over's". We see these pastoral synthetic images inside shopping centers, in the bank office or while waiting in line for the doctor. We have them inside our homes and living rooms. I believe that this decorative landscape was originally placed there in order to create a somewhat formal and "high-class" environment, but with time, these sites have been taken for granted. They are what we refer to today as "trashy". My body of work consists of photography, digital alteration, drawings and sculptures. I use traditional color film photographs and photo-shop. I paint with aquarelle and sculpt in plaster and wood cut. My goal is to create completely new objects, to suggest new decorative imagery. I wonder about the anthropological content of these industrialized "organic arrangements". The illuminated, urban white-man concurred nature in the era of industrial revolution. He overcame nature with huge cities and monstrous architecture. He put remainders of the once threatening wilderness in the sidelines and corners of his living space, by the shoulders of the roads, in marginal spaces. They are held captive. They've become mild, powerless souvenirs of what once was an exotic world. I wish to create a new collection of this weird cultural left over, a fresh representation. I feel the need to both criticize and enjoy this phenomenon. I wish to celebrate it.