FRUIT// A Collage Group Exhibition

Hosted by Niels Kalk :   Seven Berlin-based collage artists .
21 October 2017 – 27 October 2017 21 October 2017 at 20:00 to 27 October 2017 at 20:00
Open: Tuesday – Friday from 14:00 – 20:00
Oppelner Strasse 34 ∙ Berlin / Kreuzberg.
Participating artists :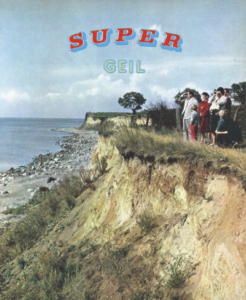 Jorge Chamorro – www.jorgechamorro.es
Isabel Reitemeyer – www.isabel-reitemeyer.com
Lydia Mojzis – www.klebenlebeneben.tumblr.com
Niels Kalk – www.nielskalk.com
Bene Rohlmann – www.benerohlmann.de
Lara Minerva – www.laraminerva.com
D.M. Nagu – www.d-m-nagu.de
Niels Kalk // Absurd Ditties // 
The world is an absurd and extraordinarily silly place, with everyone taking themselves very seriously.  From this point of view, Berlin-based collage artist Niels Kalk will take you to a world of his own, where logic mixes with illogic and where quirky looking characters find themselves in often meaningless and absurd situations.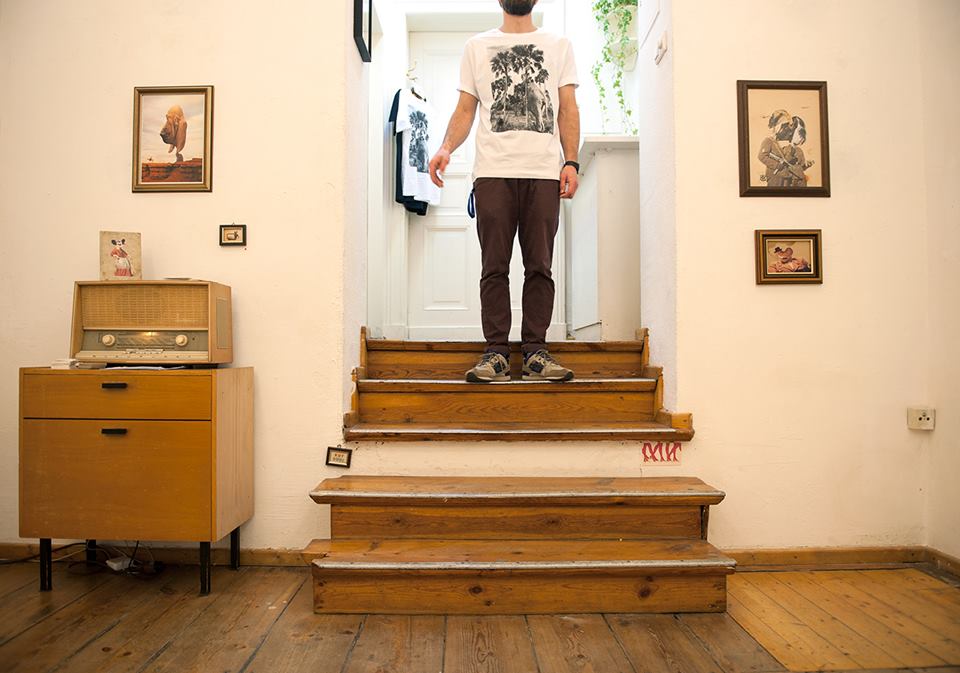 For the whole month of October, the artist will take over the gallery to show a variety of handmade collages he created over the years. As nothing in life is certain, this may result in a number of exhibitions which will give our futile existence a little bit more meaning.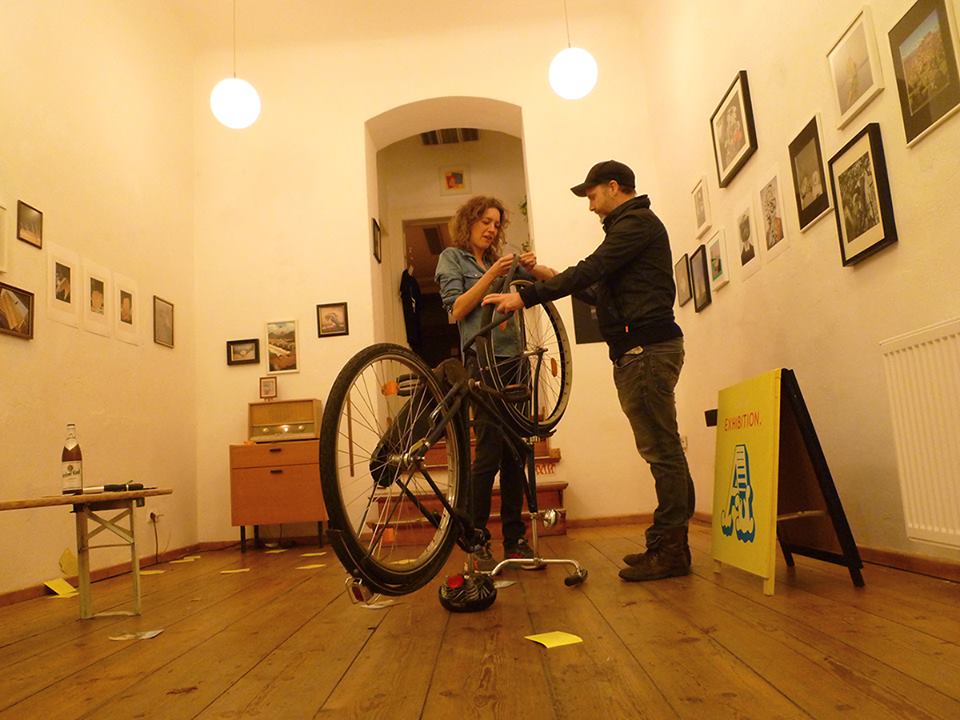 *
// Absörd Dittis //
Die Erde ist ein absurder und außergewöhnlich alberner Ort, an dem sich alle ungemein wichtig nehmen. Hiervon ausgehend lädt der in Berlin lebende Collagen-Künstler Niels Kalk in seine ganz eigene Welt ein, wo Logik und Unlogik zusammenkommen und schräge Figuren sich in absurden und wahnwitzigen Situationen wiederfinden.
Den ganzen Oktober über wird er die Gallery PremArt bespielen. Er zeigt dort unter anderem eine Vielzahl handgemachter Collagen aus den letzten Jahren. Und da nichts im Leben so sicher ist wie der Tod, kann dies zu einer Reihe von Ausstellungen führen, die unserer nichtigen Existenz ein wenig mehr Bedeutung geben.