migriert.
Musikperformance und Installation
Beats, Body, Elektronoise, Vocals, Ton und Porzellan
Performance: 18. Januar 2013 – 19:00
Installation: 18.01. – 20. 01.2013, täglich 16-19h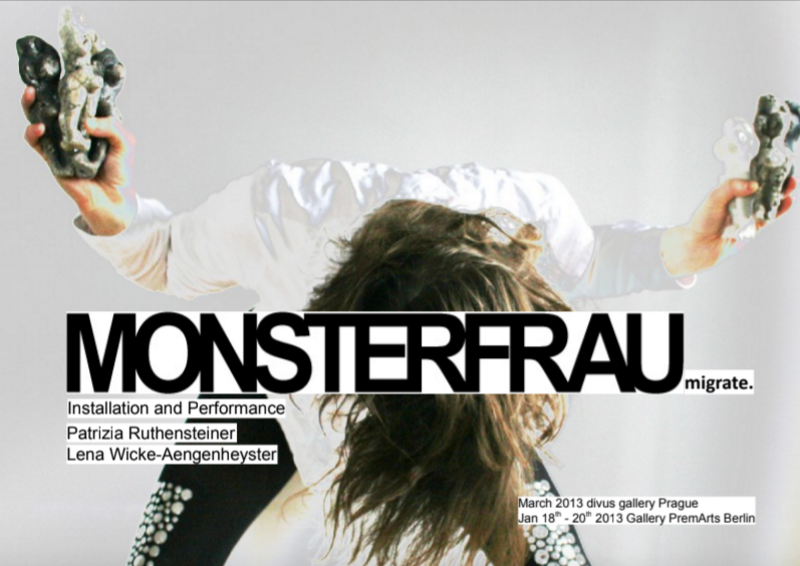 MONSTERFRAU migrieren porzellan-weiß, rissig zerfallend, schwarz gebrannt schimmernd.
MONSTERFRAU wandern ein aus dem nicht einsehbaren Jenseits, demonstrieren in noisigem Elektro die Differenz der Stimme. MONSTERFRAU besetzen den Raum des Hier und Jetzt, bespinnen Denkprozesse, Ängstlich- und Wertigkeiten von und zu 'Migration' und '-hintergrund'. MONSTERFRAU schreiten voran in die uns allen unbekannte Zukunft. MONSTERFRAU – Die Omnipotenz der Einflussnahme. Der Zug der MONSTERFRAUEN. Performance, Installation.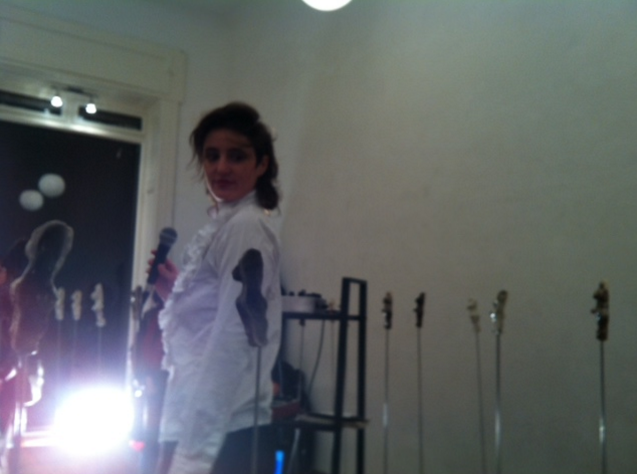 MONSTERFRAU: Lena Wicke-Aengenheyster mit Patrizia Ruthensteiner in Kooperation mit der Galerie PremArts und STAATSAFFAFFAIRE mit freundlicher Unterstützung der Europäischen
Kommission. Die Verantwortung für den Inhalt dieser Veröffentlichung trägt allein der Verfasser; die Kommission haftet nicht für die weitere Verwendung der darin enthaltenen Angaben.
www.staatsaffaire.com
MONSTERFRAU migrate from the unknown beyond to the here and now using the differences of
voices in noisy Elektro. They play with thoughts on values and timidity woven into the matter of
migration.
MONSTERFRAU: Lena Wicke-Aengenheyster with Patrizia Ruthensteiner in cooperation with
Galerie PremArts and STAATSAFFAFFAIRE supported by the European Comission.