At Premarts artist Bernard Bolter will be leading an open work space for the collective with the idea of working together and brainstorming about how to make a living in Berlin doing what we love. We invite Berlin artist to come join us and discuss on how to make replicas of their own work and eventually go to the markets of Berlin.
From 9th of July to the 22nd we're are going to be starting a collective to help Berlin artists enter the free market.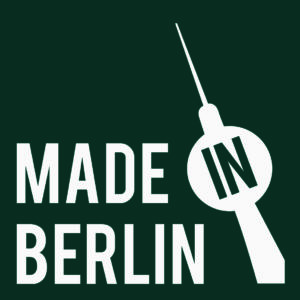 Open Workshop at the gallery :
Monday to Friday
12:00 till 17:00
We're are going to the market as the collective on Sunday.
If you are an artist based in Berlin and would like to talk to us about joining the collectif feel free to come by the gallery and say hello.
---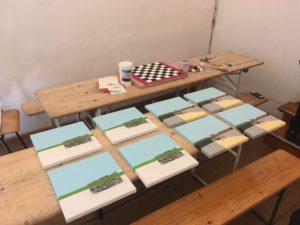 In a time when everything is changing in a city, artists need to learn new ways to survive. Berlin is changing, the rents are rising, there's less affordable space, and the subsidies aren't necessarily going to cover everything in the future.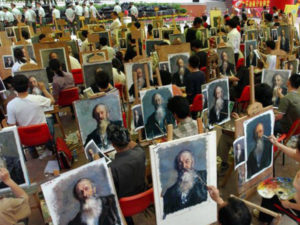 In the Da Fen Oil Painting Village in Shenzhen, China, artists (where a lot are recent art school graduates) come there to survive off their painting skills.  In China, subsidies for art are hard to get
and the part-time jobs around to survive are not really part-time and most likely are 7 days a week at the iPhone factory. These artists use their skills to make replicas for foreigners who come just over the border from Hong Kong.  This is one of the only hustles that these artists have to live off their skills and still have the means to make their own art on the side. There's something to be learned from them.
From 1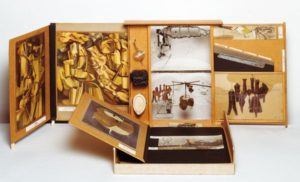 941-1966, Marcel Duchamp created 300 "Box"'s filled with miniature replicas of all his major artworks,
La boîte en valise
.  Duchamp is known for his early cubist paintings and for giving the world his "Readymades", found objects that he exhibited in art galleries and made conceptual art.  At a certain point he slowed down his artistic production, mainly to play chess, but still made these miniature "Portable Museum"'s, which now have ended up in most major museums around the world. There's something to be learned from him too.
MADE IN BERLIN is a collective of Berlin based artists that create replicas and derivatives of their own artwork and bring them to the markets, learning together.