Art, The Transcendent Function and Jungian Psychology by Matthew Kopp
Carl Gustav Jung introduced the idea of individuation as a psychological and artistic process. This process is a movement away from our persona or mask we wear for society – toward the underlying vitality of our greater selves. The idea is based on the fact that we often project unwanted or undeveloped aspects of ourselves onto other people, places and things.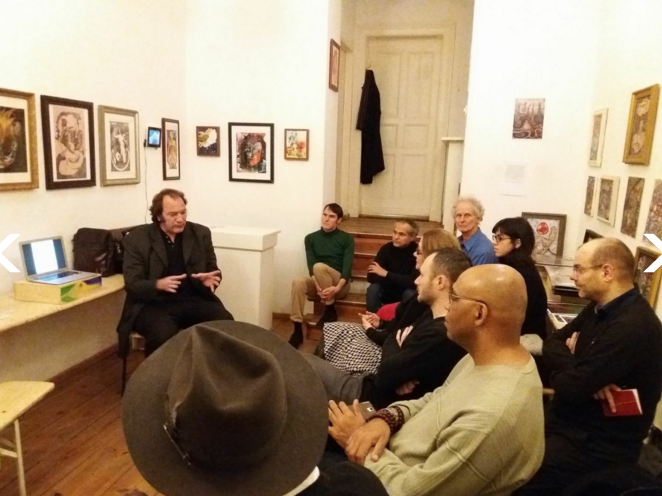 Matthew Kopp will talk about his own artistic process in relationship to Jung's essay, the Transcendent Function, which outlines how art can be used as an integrative method of approaching the psyche.
Matthew Kopp received a BFA from the School of the Art Institute of Chicago and an MFA from Columbia College in interdisciplinary art. Kopp has worked as a playwright, dramaturge, actor, and mentor for Tellin' Tales Theater in Chicago and participated in 20 Tellin Tales productions. His non-community based work utilizes performance art, installation video art, conceptual art, drawing, printmaking, and curation.
The lecture is a project by ODBK – The Organization for the Democratization of the Visual Arts, an art activist organization whose aim is to establish a new economic model for the contemporary art market based on a participative and democratic basis.