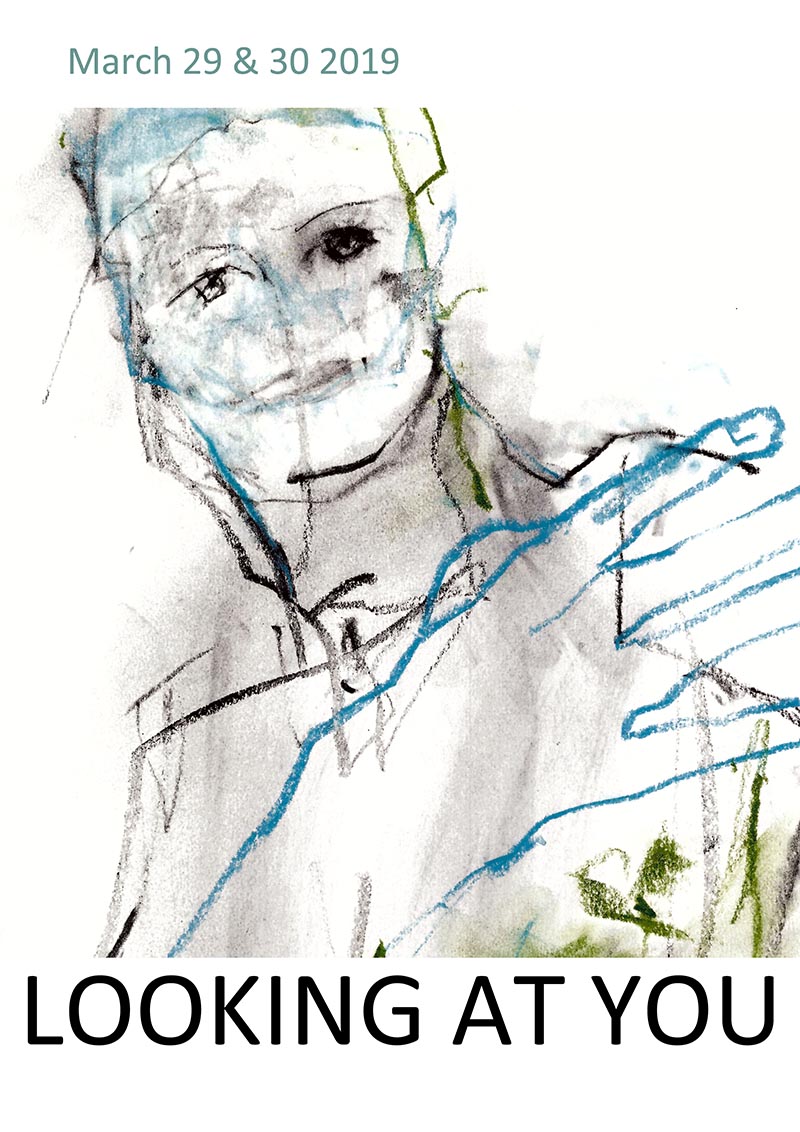 March 29,      16.00 – 22.00, Vernissage:      20.00 – 22.00
March 30,      14.00 – 20.00
As a trained dancer Jill is particularly drawn to the lightness of being, of fleeting movement and the grace, of dancers. This elusive quality is what she tries to find with line. She works with models who will hold poses for a brief amount of time, changing to another, often at will. The unknown time constraint causes her to work gesturally and minimally, giving rise to a dynamic line quality. The drawings of the poses are laid over each other, challenging the viewer to see the figure this way or that.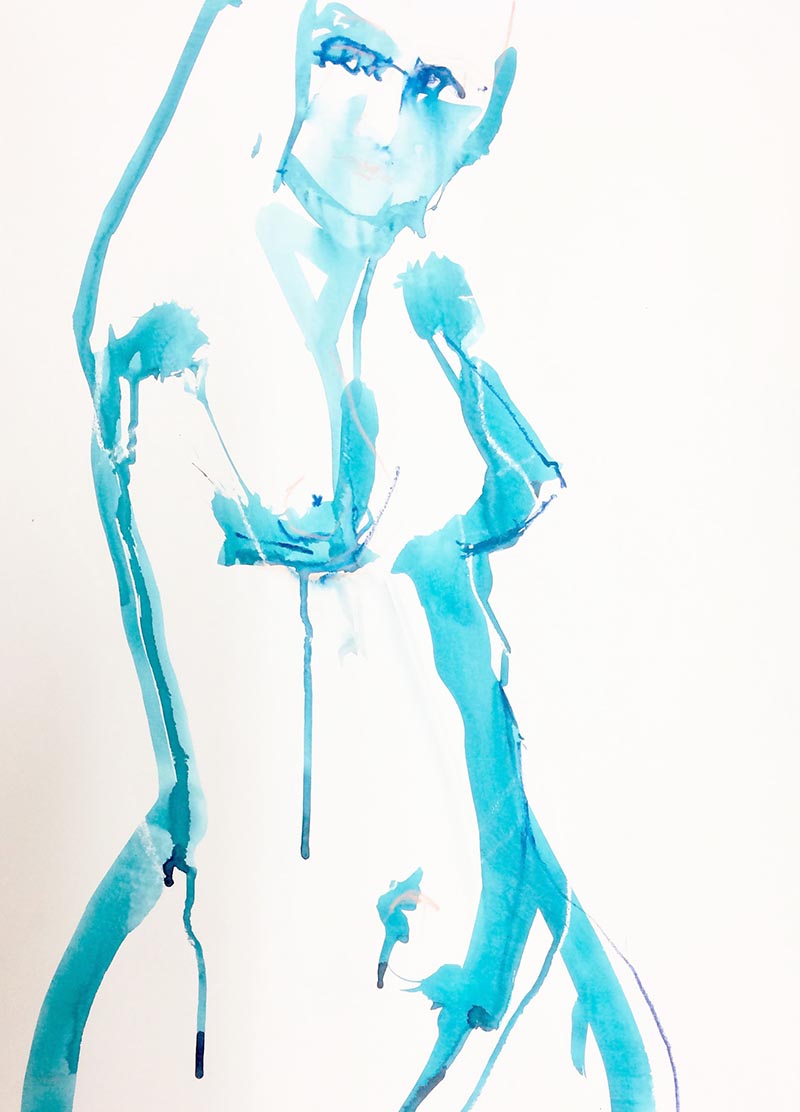 With Looking At You, Jill is asking whether we are viewing the model in a celebratory way, appreciating her female agency, or are we viewing her in a possessive, predatory way?
Historically the female model was passive, eyes cast down, non-confrontational. In a few paintings, Manet's Olympia and Goya's The Naked Maja, the model looks directly at the viewer. These were shocking for their time.
Today, in the current climate of consent and Me Too, the model holds our gaze.
Is she provoking or inviting?