Photography | Analog | Black/White
Eröffnung: Freitag, 20.4.2012
Ausstellung: 21.4.- 01.5.2012 – Mi-So 16 – 19 Uhr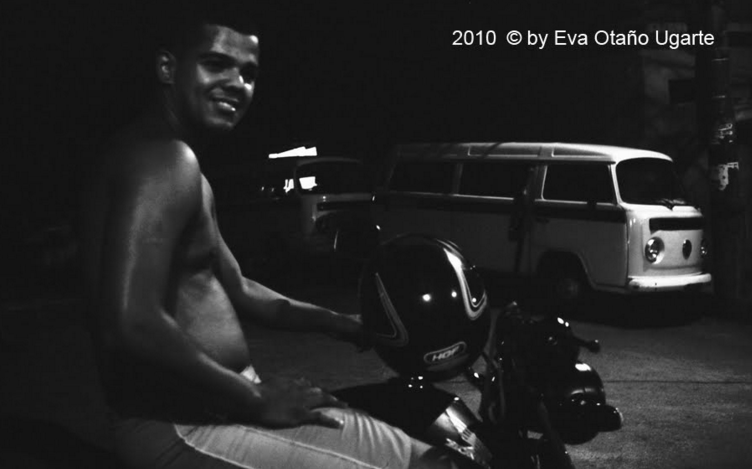 Project
"I photograph freely throughout a saturday night at
the Favela Tavares Bastos in Rio de Janeiro using a
analog small camera without flash.
The making of a broad by picture recording of
brasilian favela, his habitants and his way of life but
in a realistic portrait of everyday people without
sensationalism or romanticism.
The project its only partly documentary because one
of its aims is more artistic than the word documentary
implies".
About me
Eva Otaño Ugarte (1964), born in San Sebastián-
Donostia, Basque Country, Spain.
Realice projects like visuals at theater, performances
or photo exhibitions like "Belin- Mitte Underground,
1991- 1996", under the 4. European Month of
Photography Berlin.
Works and lives in Berlin.
More info: evaougarte.blogspot.com