Thom Rauchfuss:
Es werden Werke mit einem ironischen Blick gezeigt – kleine Formate, die nur die Spitze eines großen
Werkes darstellen, das die emotionalen Verrückungen im Schoß stabiler bürgerlichen Lebensentwürfe
aufdeckt.
2013, im Louvre, hat die Ausstellung "De l'Allemagne,1800 – 1939 " gezeigt, dass für viele Europäer die
deutsche Kultur immer noch in den obskuren und schwermütigen Ecken des Romantischen ihre Wurzel
findet. Manche versuchen sogar dadurch die gegenwärtige Schieflage Europas zu erklären. "L'Allemagne fascine. L'Allemagne fait peur."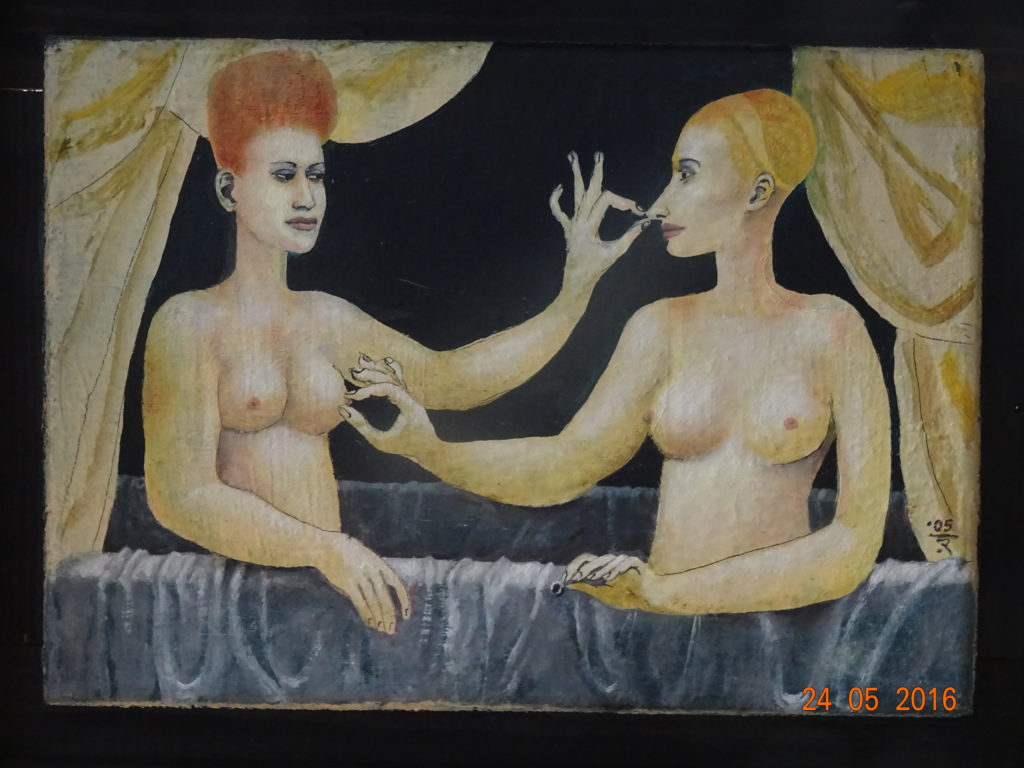 21 Ölgemälde was an exhibition by Thoö Rauchfuss curated by Dominique Le Parc during june 2016. The oppening night was on the 24.06 and the exhibition lasted till the 09.07.
Thoö Rauchfuss oil paints are small formats that are just a tip of great works. In these ironic works, is represented emotional troubles in the center of bourgeois life style.