PremArts sees itself as a project space in which, together with authors, musicians and artists – exhibitions, readings, concerts and workshops are developed and carried out.
Curators in PremArts:
2006 -2010
Prema Strack , Founder & Curator, Performing Visual Arts & Music Artist,
Nami Strack /Soundart & Sounddesign /Radio & European Transnational Projects
Collective Milleplateaux: Margita Weiler & Stephan Kruhl
Online Gallery Lookline, Bauphilosophy, Feedbackorchester : Kerl Fieser
Signal Projects Berlin-Bruno: Prema Strack , Martina Novakova & Frozen Academy
Fruitsalad Boutique: Alice Margret Morey
Radical Theory series: Dr. Andres Saenz de Silicea aka DJ Murcules
Alpha-Spezialitäten, Zeichenclub series: Betsy Dadd
2010 Wiese Opole : Matthias Holland –Moritz , Natalie Eggett
2011 & 2012 Stephan Kruhl , Kulturpark 3000 e.V.
2013 – 2015 Prema & Nami Strack, Neha Weiler, Martina Novakova, Michael Schmacke
2016 Dominque Le Parc & Prema Strack
2017 Federico Hewson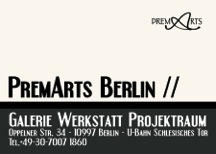 *
Article on summer artist Joe Hayes in Lola magazine.
*
Der 2006 in Berlin Kreuzberg von der Künstlerin Prema Strack gegründete Projektraum PremArts präsentiert ein Internationales Programm mit multidisziplinärem Ansatz. PremArts ist spielerischer Freiraum für junge Künstlerische Positionen in Bildender Kunst, Soundart, Musik, Multimedia, Performance & Theater, Literatur und deren Präsentation und Produktion. PremArts versteht sich als Projektraum, in dem gemeinsam mit den Autoren, Musikern und Künstlern Ausstellungen, Lesungen, Konzerte und Workshops entwickelt und durchgeführt werden..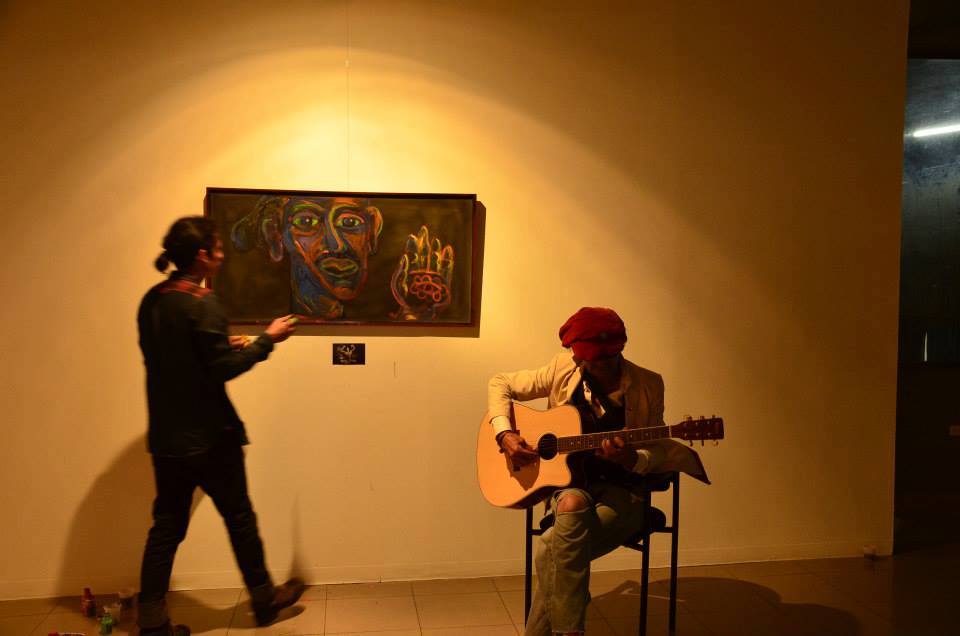 Save
Save
Save
Save
Save
Save
Save