Photos From A Camp
Eröffnung (Opening): Fr. 1 Dezember, 19:00 Uhr
Ausstellung (Exhibition): 12.00 – 18.00 • 1 – 7 Dezember 2017
Walls and Mafi Shi (translating to "Nothing There" and from which the show takes its name), were projects undertaken by the artist in the final three months of a six-month stay in a refugee camp in southern Greece.
Images come as an attempt to record the rhythms and nuances of the lives of the camp's residents in a way that neither invasive nor necessarily tied to the typical style of photo reportage.
Mafi Shi images swell with the movement, quickness, and the informality of family-album snapshots, creating images that ring with familiar tunes – children play; a boy hula-hoops; a cat sleeps on a pile of laundry. Walls is a less-loud more intimate collage that gathers together and displays the residents' own artwork – namely the graffiti that adorned the walls of the one-room cabins the residents had called their homes for over a year. The show includes both series in a hope that together they illustrate something beyond either set of pictures – to create whole people from fragments.
"To those generations of the future, who will wonder what it was like to be here now, I say this: watching history in the making is not how you would predict it to be; it lies somewhere between micro and mega. From where you stand, these people are both part of the millions and the ones. They are the refugees of the war and unrest that ravaged the Middle East in the 20th century, displacing millions, and eventually producing the Afro/Arab/European descendants that will be our neighbours in the centuries to come. They are also my friends from rooms 61, 18, 16 and 37c – Hasna, Aziz, Feras, Afaf."
Photos, prints and postcards will be on sale with 50% of the profit going towards Baobab Experience, an NGO working with African migrants arriving on Italian shores.
*
Beide Serien, "Walls" und "Mafi Shi" betitelt (letzteres bedeutet übersetzt "Nicht vorhanden" und ist titelgebend für die Ausstellung) sind Arbeiten der Künstlerin Caterina Detti und während der letzten drei Monate ihres insgesamt sechsmonatigen Aufenthalts in einem Geflüchtetencamp im Süden Griechenlands entstanden.
Die Bilder sind der Versuch, Rhythmen und Nuancen der Leben der Bewohner des Camps auf eine Art und Weise festzuhalten, die nicht in die Privatsphäre eindringt und auch nicht unbedingt dem typischen Stil einer Fotoreportage entspricht. Die Bilder der Serie "Mafi Shi" leben von den Bewegungen, der Geschwindigkeit und Ungezwungenheit, die den Aufnahmen eines Familienalbums ähneln. Entstanden sind Bilder, die an bekannte Szenarien erinnern- spielende Kinder, ein Junge mit Hula-Hoop Reifen, eine auf einem Wäscheberg schlafende Katze. "Walls" hingegen ist eine deutlich intimere Collage, welche die durch die Bewohner selbst geschaffene Kunst portraitiert- insbesondere die Graffiti, die viele Wände in den Einzimmercontainer dekorieren, welche die Bewohner für über ein Jahr ihr Zuhause nannten. Die Ausstellung zeigt beide Serien in der Hoffnung, dass sie in ihrer Gesamtheit über ihre Einzelwirkung hinaus funktionieren- und so ganze Menschen aus Fragmenten abbilden.
Detti: "Den kommenden Generationen, die sich fragen werden, wie es wohl war, jetzt hier zu sein, sage ich folgendes: Geschichte in ihrer Entstehung zu sehen ist nicht, wie man es erwartet; sie entsteht irgendwo zwischen der Micro- und Megaebene. Vom eigenen Standpunkt aus betrachtet sind diese Menschen sowohl Teil einer Masse von Millionen und gleichzeitig ganz individuelle Persönlichkeiten. Sie sind Geflüchtete. Auf der Flucht vor den Kriegen und Unruhen, die den Nahen Osten im 20st Jahrhundert verwüsteten und Millionen und Abermillionen vertrieben. Und sie sind die Menschen, die in den kommenden Jahrzehnten zu unseren Nachbarn werden werden. Und neben all dem sind sie auch meine Freunde aus den Zimmern 61, 18, 16 und 37c – Hasna, Aziz, Feras, Afaf."
Von allen verkauften Fotographien, Drucken und Postkarten werden 50% des Gewinns an Baobab Experience gespendet, einer NGO, die sich an den italienischen Küsten mit afrikanischen Geflüchteten beschäftigt.   baobabexperience.org/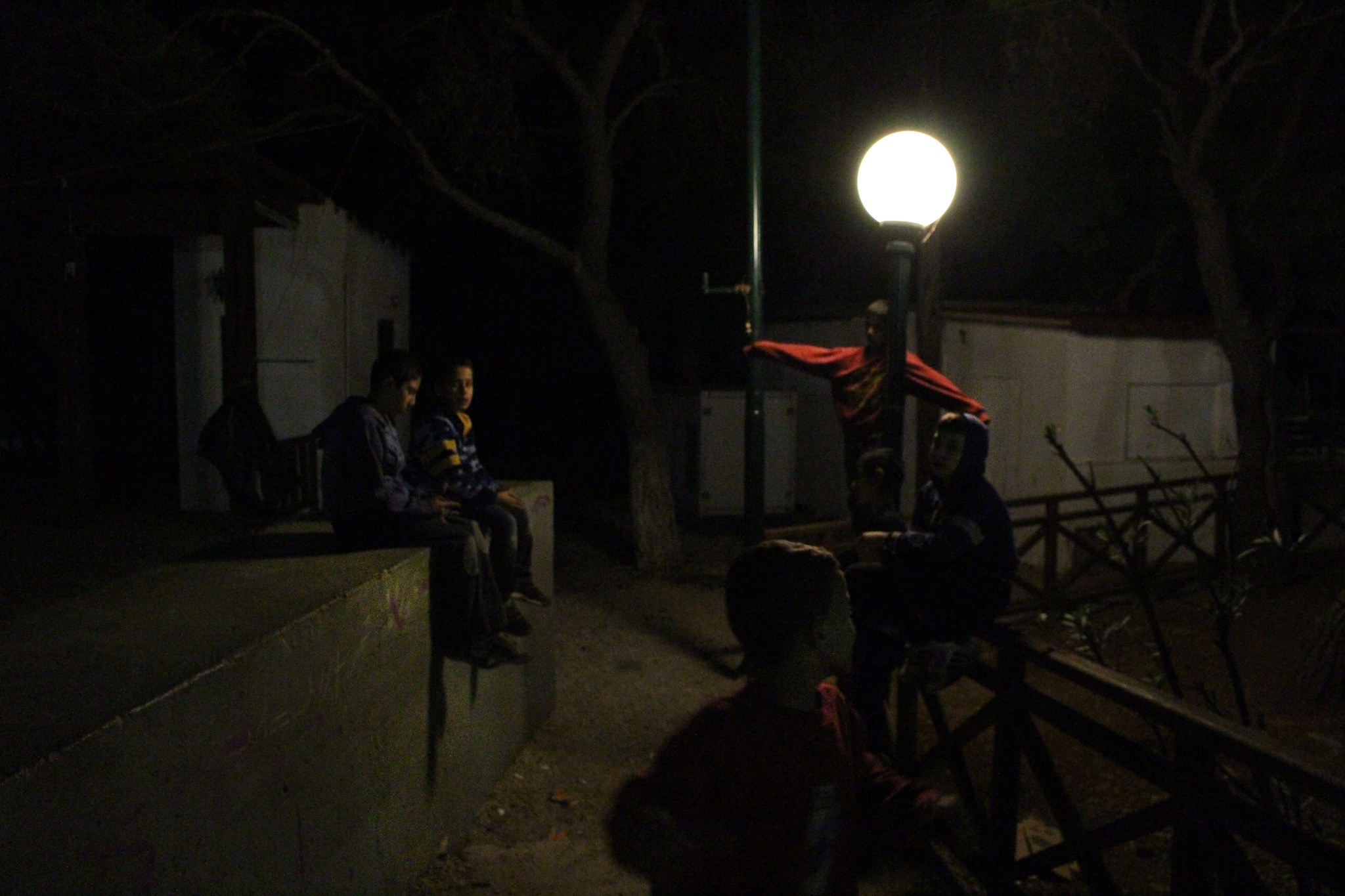 *Filmscreening + Q&A
Conversations in Exile
Nicole König und Wolfgang Thies
Thursday, December 7, 2017
8.15 pm
In the course of the year 2015- for many people, unexpected by far, more refugees came to Germany as ever since the end of the Second World War.
We met some of them, conducted a number of interviews- most at the Regional Office for Health and Social Affairs Berlin (Lageso), where the only registration office of the city was located and- due to an alleged lack of staff- administrative irrationality prevailed. Our personal encounters and discussions- as different as they were- gave us an impression of the contemporary war and terror, the existential insecurity of countless people even at the Lageso, which being the last station of escape temporarily appeared like an extraterritorial area, where justice and injustice clashed and law and violence reigned simultaneously.
The narratives call into present a claim arising from the past, because "is there not an echo of those who have been silenced in the voices to which we lend our ears today?"(1)
Thereby the engagement of volunteers, who tried to lessen the administrative breakdown, showed, that the citizens of the so called western democracies have not yet been made to swear absolute allegiance to the realm of purpose.
As a result of the deal with Turkey the 'Fortress Europe' has been consolidated once again. In order to keep up the status quo we pay the price by erecting fences preventing "others" to come to us. This kind of order Bertolt Brecht already noted precisely: a deficiency syndrome.
(1) Walter Benjamin, On the Concept of History, 1940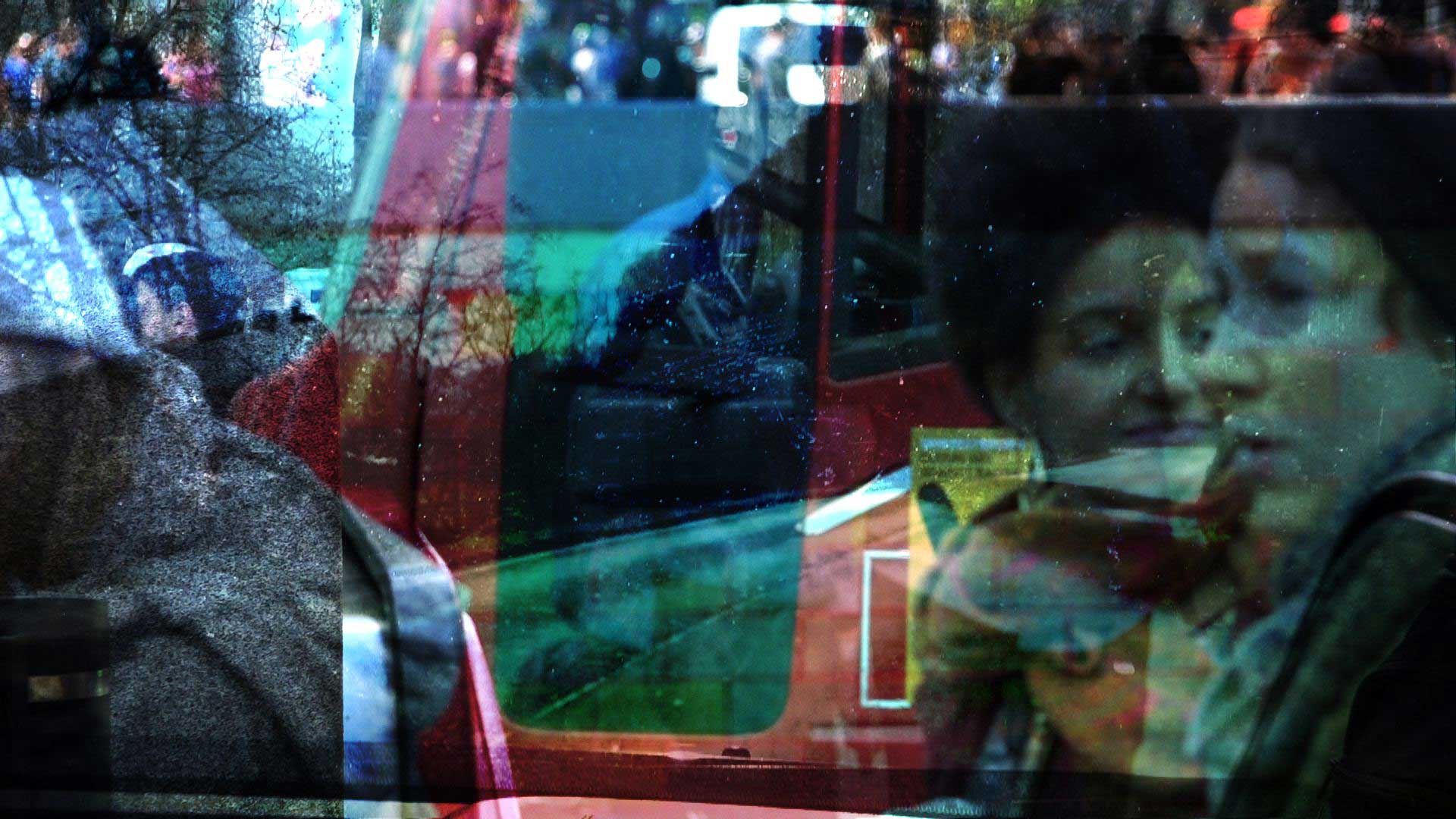 Filmvorführung + Diskussion
Flüchtlingsgespräche
Nicole König und Wolfgang Thies
Donnerstag, 7. Dezember 2017
20:15 Uhr

Im Laufe des Jahres 2015 kamen- für die meisten, wie es hieß, unerwartet- so viele Geflüchtete nach Deutschland wie seit dem Ende des 2. Weltkriegs nicht. Wir haben einige von ihnen getroffen, eine Reihe Interviews geführt- überwiegend im Berliner Lageso, wo sich die einzige Registrierungsstelle der Stadt befand. Die Begegnungen und Gespräche vermittelten uns eine Vorstellung vom gegenwärtigen Krieg und Terror, der existentiellen Unsicherheit zahlloser Menschen, noch im Lageso, das als zunächst letzte Station eines Fluchtwegs zeitweise wie extraterritoriales Gebiet wirkte, in dem Unrecht und Recht aufeinander stießen und Gesetz und Gewalt gleichzeitig herrschten. 
Die Erzählungen vergegenwärtigten auch den Anspruch, den die Vergangenheit an uns richtet, denn 

"Ist nicht in Stimmen, denen wir unser Ohr schenken, ein Echo der nun verstummten?"(1)
Dabei zeigte das Engagement der Freiwilligen, die das behördliche Versagen abzumildern suchten und welches unter dem Motto "Willkommenskultur" gelabelt wurde, daß die BürgerInnen der sog. westlichen Demokratien noch nicht gänzlich aufs Reich der Zwecke eingeschworen sind. 
Infolge des "Türkeideals" hat sich die "Festung Europa" nun vorerst erneut konsolidiert. Den Preis dafür, den Status quo aufrechtzuerhalten, bezahlen wir mit Zäunen, die verhindern sollen, daß "Andere" zu uns kommen. Was aber solcher Art Ordnung ist, hat bereits Bertolt Brecht treffend bemerkt: eine Mangelerscheinung. 
(1) Walter Benjamin, Über den Begriff der Geschichte, in: Sprache und Geschichte, Reclam 1992, S.142